After three cross country roadtrips, we've learned that things will inevitably go wrong from time to time, usually at the most inconvenient of times. Flat travel trailer tire... and a flat spare tire in the middle of nowhere northeastern California? Burned out travel trailer wheel bearing in the middle of Yellowstone National Park? Almost roll the travel trailer off a cliff in Horse Cave, Kentucky? Been there, done that. Murphy's Law will catch up with you when you least expect it, but we've learned a few tips and tricks along the way to help you avoid making some of our mistakes and help make your roadtrip go a bit smoother, whether you're traveling by automobile or towing a travel trailer behind.


1.Always check reviews before booking a campground or checking out a new restaurant or brewery - Yelp, Google, TripAdvisor, Good Sam, etc. Check multiple sources, cross reference, and trust other reviewers. They're rarely wrong.
2. Invest in a Good Sam and/or KOA membership. At participating campgrounds, both membership programs will typically save 10% off the nightly rate. They will pay for themselves within a couple of stays. In the case of Good Sam, it may pay for itself after one shopping trip at Camping World, where membership may save as much as 30% off the regular price. Good Sam members also save 3¢ instantly on gas and diesel at Pilot and Flying J Travel Centers using the Good Sam Club
Swipe & Save membership card.
Click to check out the many benefits of
Good Sam
and
KOA
membership.
3
. Avoid visiting popular national parks, national monuments, and state parks on weekends and holidays to have the most enjoyable, uninterrupted experience and avoid the headache of long lines, selfie sticks, and limited parking. If you're like us and prefer to travel without planning too far in advance, make sure you put some forethought into where you'll stay for holidays. Memorial Day, the Fourth of July (or Canada Day July 1st), and Labor Day make finding a place to stay last minute a challenge.

We found this out the hard way when we rolled into Bend, Oregon for the Fourth of July 2013, and there were absolutely no sites available at any of the area's campgrounds. A certificate for a free night stay at Motel 6 secured us the last room available that night and saved our butts. Another travel trailer parked in the motel parking lot revealed that we weren't the only ones that failed to plan ahead. Our misstep, however, turned into one of our favorite travel memories. We wound up chatting with the fellow travel trailer owners, and after walking to several breweries in the area, we met them back in the motel parking lot, grabbed our camping chairs, and shared some beers while we watched the fireworks. A group of fellow travelers walking by asked if they could join us, offering to share their growlers of beer, and we ended up sharing travel stories and recommendations until the early hours of the morning.

4. We are absolutely terrible about this — But always keep a supply of quarters stashed at all times. You never know when you'll need them for parking meters, laundry, or a much needed hot shower. Keeping $20 on hand is also a good idea for buying things like firewood or ice at a campground that might accept cash only.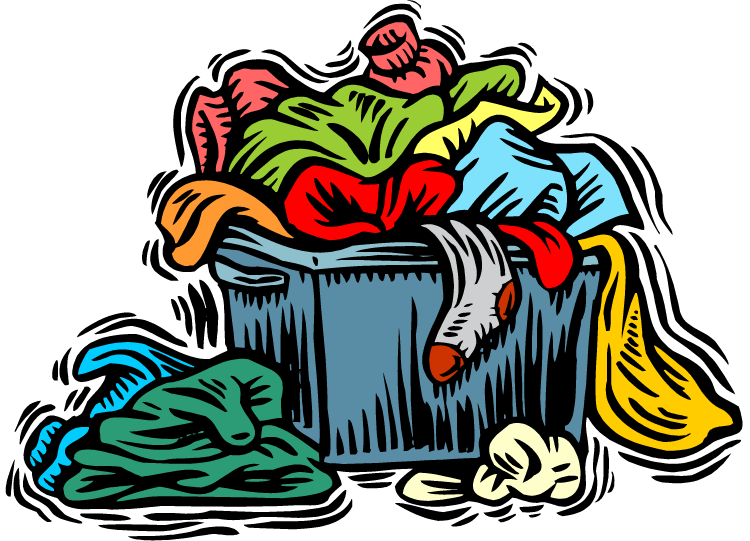 5. Head to the laundromat on Friday nights or Saturdays when most are out enjoying the weekend away from the campground. Nobody likes when laundry takes longer than necessary because there aren't enough machines.
6. Buy chocks and put them under your travel trailer's tires
before
unhooking your travel trailer from your tow vehicle.
To seasoned travel trailer owners, this one might seem like a no-brainer, but we were still new travel trailer owners at the time. This particular incident occurred only our third time setting up. I was inside the trailer setting the table up when it unexpectedly started rolling backwards and jumped out to see Tucker holding onto the tongue for dear life. Quick action on my part and strong arms on Tucker's saved us from rolling off the cliff behind us. Let's just say, lesson well received.
We prefer to use
Camco's Wheel Chocks
, because the bright yellow color makes them easier to notice so we don't forget and turn them into speed bumps as we pull away.
7. Whether you're traveling with just a cooler or you have a refrigerator, keep a stock of sandwich makings and snacks on hand. This has saved us so much time and money on the road. Instead of searching for fast food restaurants, we can just pull off at a rest area, make a couple of sandwiches or grab a bag of trail mix, and hit the road again.
8. Spend the money on a
Slime 50107 Smart Spair Emergency Tire Repair Kit
. Just do it and stash it in your trunk or cargo area. It's $20 that could save you a lot of money, time, and stress.
9. Check your wheel bearings on your travel trailer regularly and get them repacked annually.... or you could end up like us in West Yellowstone, Montana, stranded in the parking lot of visitor information center overnight and paying $400 to repair an axle and repack a wheel bearing the next morning. It's definitely the less glamorous side of travel, but taking the time to properly maintain your tow vehicle and travel trailer up front will save you lost travel time, significantly more money, and quite a headache later on.
10. Face wipes are my best friend on the road, and I make sure we always have a pack in the Jeep. I have sensitive, oily skin and break out so easily that I cannot go without cleaning my makeup off at the end of the day. When on a roadtrip or camping trip without the travel trailer, running water is not always accessible... and hot running water can be quite a hot commodity. Ever try washing your face with coconut oil and cold water? Let's just say, it doesn't go smoothly.
One of the most important things our travels have taught us, though, is that more often than not you can still count on the kindheartedness and generosity of others when things go wrong. That flat tire in California? A complete stranger stopped and gave us that bottle of Slime that I mentioned to stash in your vehicle and selflessly helped us pump up the tire. Without his good deed, we would have been forced to call a tow truck and have our travel trailer towed to the nearest repair shop which was a good 40 miles away. That burned out wheel bearing in Yellowstone? We were completely unaware that we had been riding on an axle that had blown its dust cap, was spewing grease and grinding, and was dangerously close to bending the axle and catching on fire... until a stranger at a roadside turnoff trying to catch a glimpse of a wolf in the distance chased us down and brought the issue to our attention.
We are so thankful to these good Samaritans
for taking the time to help us out in our time of need and hope that we're able to pay it forward to help out another fellow traveler in the future.
What tips and tricks have you learned from travels along the road?